Annuaire des experts
Luxi Chemical Group Co., Ltd.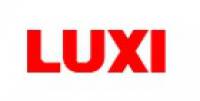 Qui sommes nous ?
With a total asset of 27.6 billion RMB and over 13,000 employees, LUXI Group is involved in many industrial fields such as Chemical, Fertilizer, Chemical Equipment, New Energy Equipment, Chemical Engineering Design, R&D and Finance. Upholding the concept of safe, green and cyclic development, LUXI Group endeavors to build a new material industrial park with LUXI features: integration, intensification and clusterization. At present, the chemical industrial park covers an area of 7 square kilometers. Complete product chains of coal chemical, salt chemical, fluorine and silicon chemical, as well as petrochemical are established.
Informations
New Chemical Materials Industrial Park,High Tech Industrial Development Zone
252000 Liaocheng City, Shandong Province,
Site Web :
www.luxichemical.com
Contact
Xiao Zhengtao - General manger of Middle East Branch
(00) 86 63 53 48 14 69