Annuaire des experts
XINJIANG TIANYE (GROUP) CO., LTD.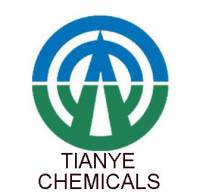 Qui sommes nous ?
XINJIANG TIANYE (GROUP) CO.,LTD. ESTABLISHED IN JULY 1996, LOCALED IN SHIHEZI CITY, XINJIANG,CHINA. ITS BUSINESS COVERS PLASTIC PRODUCTS,WATER-SAVING EQUIPMENT,CHEMICALS,CALCIUM CARBIDE,FOODSTUFF,THERMAL ELECTRICITY,MINING,BUILDING MATERIALS,FOREIGN TRADE,REAL ESTATE AND SO ON. TIANYE CHEMICALS IS THE MOST IMPORTANT PART OF TIANYE GROUP, HAS AN ANNUAL CAPACITY OF 1.2 MILLION TONS OF PVC RESIN, 1 MILLION TONS OF CAUSTIC SODA,100,000 TONS OF EPVC, AND 200,000 TONS OF BDO. WE SELL OUR GOODS TO ALL OVER THE WORLD VIA OUR HIGH QUALITY PRODUCTS AND ATTENTIVE SERVICES. TIANYE'S PURPOSE IS: CREDIT-BASED, CUSTOMER FIRST,MUTUAL BENEFIT AND COMMON DEVELOPMENT, WE WELCOME DOMESTIC AND FOREIGN BUSINESSMEN COME TO DISCUSS AND COOPERATE WITH US IN VARIOUS FIELDS.
Informations
NO.36,BEISAN EAST ROAD E.A.T.D. SHIHEZI,, ECONOMIC & TECHNICAL DEVELOPMENT ZONE,
83200 XINJIANG,
Site Web :
www.xj-tianye.com
Contact
Zhu Jing - Sales Manager
(00) 86 15 80 99 31 565